Whitetail Trophy Package Learn more about our Whitetail Management Package.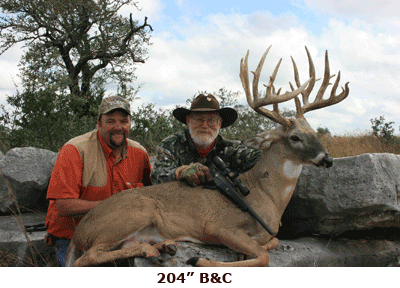 Have you been looking for that dream trophy buck? This is your opportunity. MC Ranch will guide you in your hunt for a trophy 10 point or better whitetail deer. Each hunt includes:
Four days, three nights hunt for one mature* whitetail buck
One-on-one guide service
Meals (read more)
Lodging for 3 nights (read more)
Call or send your request for pricing.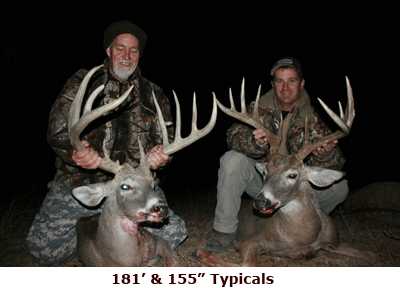 During your hunt you are allowed to shoot predatory animals such as:
Bobcats
Mountain Lions
Coyotes
One Ferral Hog
Varmints - Racoon, Possum
Additional Services Include:
We provide transportation to and from the San Antonio International Airport and the Kerrville Airport.
Transportation while on the ranch.
We field dress all the animals.
We have an onsite walk-in cooler.
Delivery of game animals to the local meat processing facility and taxidermist
(An additional payment for processing and taxidermy will be paid by the hunter.)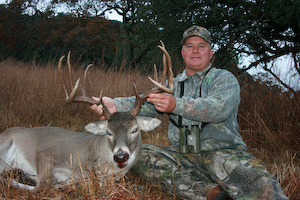 *A mature buck is defined as 6 1/2 years or older.
View more of the trophy bucks in our Gallery.