specializes in providing quality Whitetail Deer hunting opportunities. Hunt dates this year are from October 1 to February 28.
We specialize in Whitetail Management hunts and Whitetail Trophy hunts.
Read a few of the testimonials.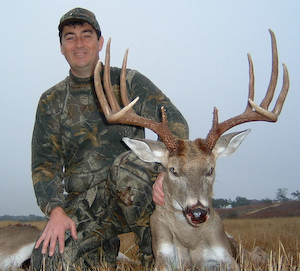 Hunting packages:
Benefits if hunting at MC Ranch:
We maintain a strict quality game management program
We keep a high buck to doe ration
Extended whitetail season
Almost a 100% success kill rate
It is possible to harvest 160+ class Boone & Crockett
We also offer:
Exotic game hunts
A dedicated archery area
Special shoot through archery blinds
Archery targets for sighting-in and practice
Fishing lakes with Large Mouth Bass, Perch, and Catfish
We can provided pole, fishing gear, and lures.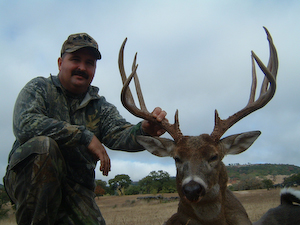 Tems & Conditions:
As with any hunt, a harvest is not guaranteed.
Hunt packages are non-refundable
A wounded deer is considered a kill. We will make every effort to locate a wounded deer
We will hold your reservation for no more than 15 days without a deposit
Texas hunts require a Texas License. Non-Texas residents must acquire a license from applying at the Texas Department of Parks & Wildlife.
All hunters born after 9/1/1971 must have a Hunters Safety Permit.
Gratuities for guides and cooks are greatly appreciated.